Need Help Choosing a System?
Whether you're on city water or on well water, let us help you determine
which system is best for your water.
City Water
SpringWell's whole house water filter is the perfect solution for removing those harmful contaminants found in our city's municipal water. We offer two complete systems for city water that will remove the common contaminants found in your city's water. Our Whole House Filter is our most popular, but if you have high levels of lead or cysts in your water, then our Whole House Lead & Cyst Removal System would be your choice since it uses a .5 micron filter.
Benefits of Each System Broken Down
Whole House Filter System
Filtration Broken Down: Uses a 4 stage filtration system using catalytic coconut carbon and KDF media removing the following contaminants:
 
– 99.6% Chlorine & Chloramine
– Haloacetic Acids, MTBE & TTHM
– PFOA, PFAS, PFOS
– Herbicides, Pesticides, Sulfur
– Odors & taste
– and more
Filter Maintenance: The system is a 1,000,000 gallon system which lasts up to 10 years and requires little maintenance. You will need to replace the 5 micron sediment filter (inside blue canister) every 6 to 9 months. We sell a 2 pack of sediment filters for $39.95 which includes two sediment filters with o-rings and lube. You will only need to replace the system's media every 10 years which costs roughly $334.
Whole House Lead & Cyst System
Filtration Broken Down: Uses a .5 micron filter with crushed catalytic coconut carbon in the filter removing the following contaminants:
 
– 99.95% Chlorine & Chloramine
– Haloacetic Acids, MTBE & TTHM
– PFOA, PFAS, PFOS
– Herbicides, Pesticides, Sulfur
– Odors & taste
– 99.95% Lead, Cysts, Ghiardia, Crypto and more
Filter Maintenance: The system is a 100,000 gallon system which lasts up up to a year. The system includes a Real-time Dynamic LED System that monitors water and flow rate and provides a visual color-coded notification to the homeowner, letting them know when to replace the filter. The 0.5 micron replacement filters costs $391.60 and is easy to replace.

Better tasting Water

Cleaner and Better Tasting Food

Softer Skin & healthier Hair

No Drop in Water pressure
Better Tasting Water
Great tasting water at every tap. Get clean, healthy, great tasting water by filtering out up to 99.6% of chlorine and other contaminants that cause bad taste and odors. Using our whole house water filtration system ensures you'll be drinking better than bottled water straight from your tap.
Cleaner & Better Tasting Food
Using our whole house water filter system will ensure your food and beverages will taste even better and more refreshing. Studies show, cleaner water used while cooking, results in stronger flavors and a more pure taste!
Softer Skin & Healthier Hair
The more pure your water is, the more pure your skin and hair will be. Filtered water removes bacteria, chemicals, and heavy metals that can overall damage your skin. There's a reason why spa owners only use filtered water, it's to ensure clear beautiful results.
No Drop in Water Pressure
What's the point of purchasing a water system, installing it, and getting great tasting water if you're going to have drop in water pressure? That's why at Springwell Water, we build our systems based on the number of bathrooms you have in your home to ensure you get no drop in water pressure.
Need to Add a Water Softener?
Are you looking to remove existing scale buildup, prevent scale build up for your home's plumbing and appliances and make cleaning easier? Then we recommend adding one of our water softeners and make it a combo. Here are our two options: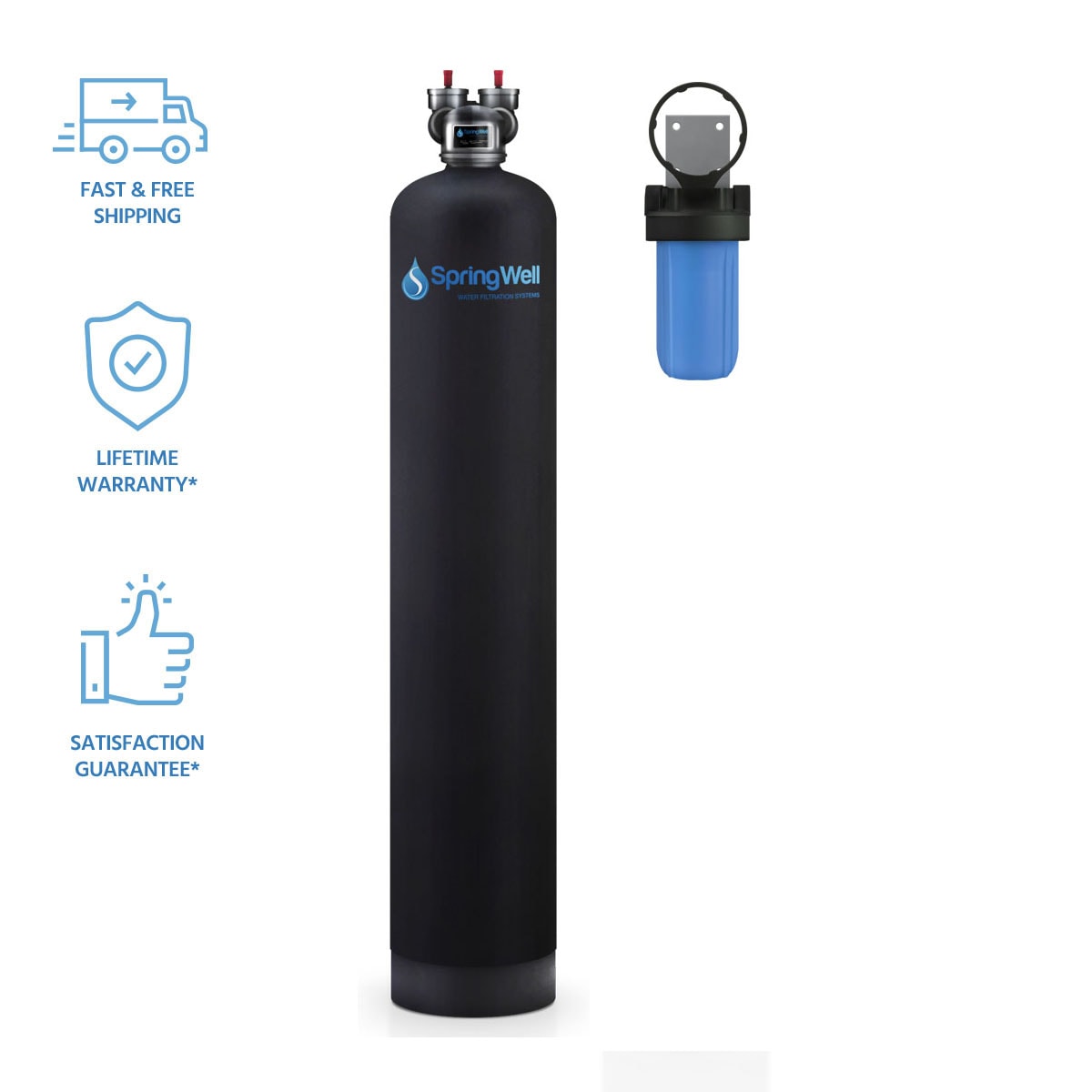 FutureSoft® Salt-Free Water Softener
Using Template Assisted Crystallization: Unlike salt-based water softeners which use a process called ion exchange to remove hard water minerals, salt-free water softeners use a physical process known as Template Assisted Crystallization (TAC). This process converts the hardness-causing minerals in the water to a hardness crystal that won't stick to any surface in your home, keeping your appliances and hot water heaters free of hard water scale build up.
System Maintenance: When paired with a whole house water filter, the FutureSoft Salt-Free Softener becomes maintenance free. The only maintenace required when paired with the filtrations system is to change the filtration system's filter.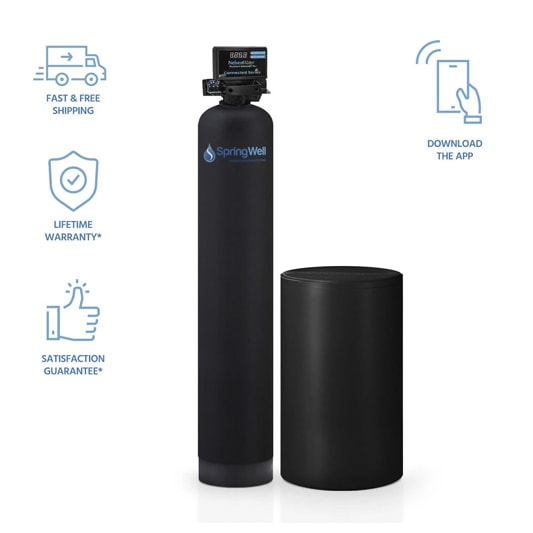 Salt Based Water Softener System
Using Ion Exchange: Our traditional salt-based whole house water softeners are the most reliable ion exchange softeners on the market today. Using the mobile app to control the electronic metered valve mounted atop the resin tank, the system measures water by the gallon before running a cleaning cycle. Use 40% less detergent, extend the life of your appliances see less spotting on hard surfaces.
System Maintenance: The salt based water softener requires electricity and a drain. The system uses the ion exchange technology which requires you to add bags of salt to the brine tank monthly. With this system you'll get incredibly soft water.
UV Water Purification System
Add-On (Optional)
Strong enough to kill Cryptosporidium & Giardia
The Importance of Water Pressure:
Looking for a feature-laden premium UV water purification system, then LUMINOR's BLACKCOMB 5.1 line of whole home UV purification systems should be your choice. In looking at this line, one easily sees how this product is truly different from everything else in the market. BLACKCOMB's state-of-the-art 5.1 series controller is a constant current electronic power source housed in a splash-proof case and comes standard with a "future-proof" expand ability port for future upgrades or options. A color user interface allows for easy visual identification of remaining lamp life and any error or fault codes. The system even incorporates QR codes to access lamp change information and videos via web access.
What does UV kill?
UV technology is proven to control microbiological (bacteria & virus) issues in water including E.coli, Cryptospordium and Giardia lamblia. Our UV system kills 99.9% of harmful pathogens, viruses, and bacteria to protect your home against contaminated water.
NO MORE STRESS ABOUT BOIL WATER ALERTS
Add UV to your System
Our Blackcomb 5.1 system offers a high 15 GPM system with 30mj/cm2 which gives you one of the most powerful UV systems in the industry.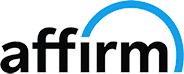 Would you like to finance your filtration system?
Make easy monthly payments over 3, 6, or 12 months
You can finance the purchase of your Whole House Water Filtration System today. Click on the Affirm logo at check out to see if you qualify.

Quick and easy
Enter a few pieces
of information for a real
-time decision.

No hidden fees
Know up front what you'll
owe, with no hidden
costs and no surprises.
Well Water